Our Almost House
---
I have come to the realization that my husband and I are gypsies. It's in us. We barely get unpacked before we are off again… another move. Up until last month I was under the impression that it was always job related. Some opportunity came up and we took a chance. In the last 8 years we have moved 7 times. Arlington to Leesburg to Chicago to Fairfax to Leesburg to Stafford and finally, to Raleigh.  Some of the moves were transitional, staying with family for a bit while we looked… but the boxes all needed to be packed up and unpacked and packed up again just the same. Truth be told, I never hated it. Even though I was pregnant half the time, and the other half, moving with a toddler and an infant. Don't get me wrong, there where tears… oh, Alice in Wonderland style tears. But never enough not to take the chance. On a side note: I am the fricken Phelps of boxing up stuff. I will pack up the S out of a house. Our final move down to Cary, NC was supposed to be our last… at least the last for a long time. We moved so that I could stay home with the girls–so we could live with more contentment. "Contentment" in NoVA is pretty hard to come by.  We were thrilled to be here. I fell in love with a house and we were lucky enough to get it. Over the last 1.5 years we have been slowly making the updates we wanted. I keep a modest work schedule that I do from home, Phillip loves his job. Contentment right? Well, turns out, we weren't always moving out of necessity. A few months ago, there it was… I was inexplicably looking on realtor.com. My inner gypsy. I should have known, I was an army child… I have moved every 4 years my whole life. What I was shocked to find out, my husband was doing the same thing. Maybe we crave chaos, or maybe it is just all we have ever done. Whatever the reason, we wanted to find another house–but this time–we convinced ourselves, this time it would solely be for investment. As it turned out, we found a house we wanted for ourselves and our current house was to become the investment. Just like we had done with all our other home purchases.
---
OK– so I began writing this post right when we put in our offer on our "almost" house. Spoiler Alert: it didn't work out. But I wanted to post it anyway–even though we withdrew our offer based on very significant foundation, septic and mold problems that surfaced during our inspection–I was so inspired and excited by the potential of the house I had to share.
Our current house (our whole neighborhood) is a replica of Colonial Williamsburg. I've always loved historic homes, even as a kid. My American Girl Doll…. Felicity. (look her up, and yes, they have been around for that long. sheesh.) But I really really love modern homes. They are not all that different–utilitarian, simplistic. So even though my parents where shocked when I showed them my plans for the almost house, it really isn't that far of a stretch from our current home. Ok, so long story short, even though this house wasn't to be, we now know that we want and why we want it. We are going to force ourselves to wait 10-12 months before we commit again, but I am thrilled about the possibilities.
Our Almost House:
gorgeous private drive… would have completely satisfied Phillips need for a "mountain house"
Loved the side entrance and the huge wooded lot. Would have taken down the weird victorian posts and pickets and new rails on the side door. Wanted it to have sort of a rustic modern feeling. Lots of stone and iron details.
Would have loved to use these rails outside:
the kitchen was a complete gut, this was my inspiration:
Stone wall, no uppers, but with white cabs like Kelly Klien's place below (have always loved this house)
Envisioned wood for the island.
More stone detailing for the dining/living room. Not in your face mid-century, but defiantly wanted to incorporate that feeling a bit.
We would have taken out the walls and gone nuts with the camel leather, white cotton, linen and black accents.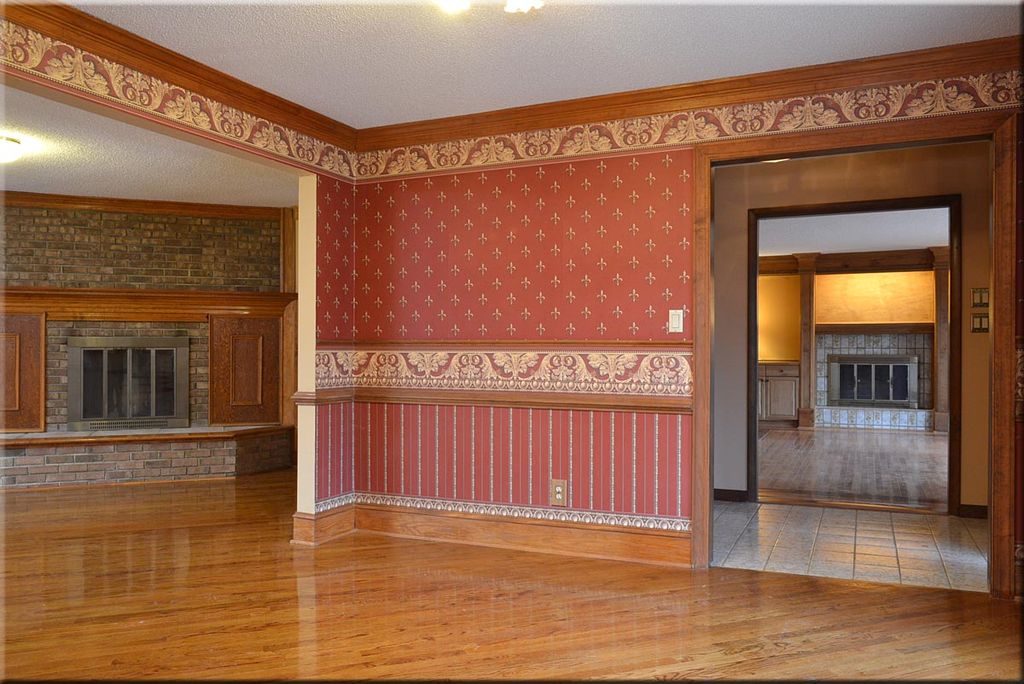 Like this…
(no nudie pics though…)
Neutral artwork and botanicals:
(both from my newest venture: Marquis and Daughters — more about that later. Eeek!!)
How amazing is this room… I could just see it, white brick…. tons of light…
like this:
Had planned to drywall the doorway into the secondary bedroom to accommodate the family room media:
I even had plans for the halls… and bathrooms:
one of my all time fav images of a bathroom:
and this, I mean, come on.
The current master bath
Would have loved to use this light outside at the entry, and these for the interior doors: modern and utilitarian, but not "theme-y"
Union Filament from RH.
from here
Then something like this over the dining room table: inspired by one of my other most fave interiors Spring Restaurant (warm natural modern)
you can get it here
That light with this table… come on.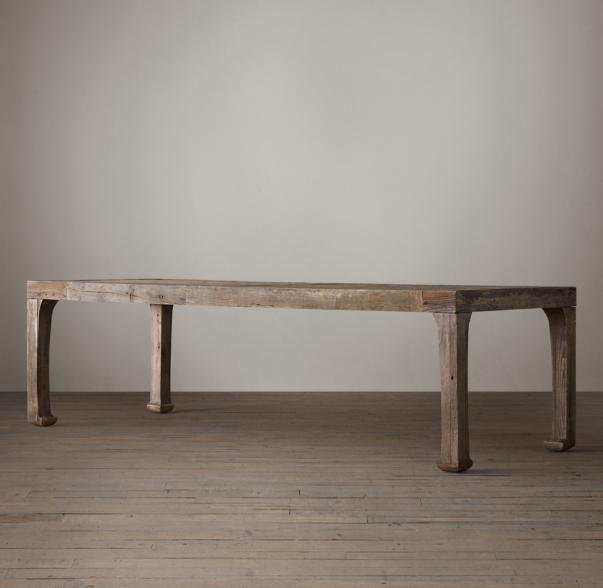 Just so much potential. Frowny face. But when your contractor utters the words "potential tear down" you listen. I couldn't help myself though, I immediate mentally rework every house I step into. This would have been the largest remodel we have taken on. In order for me to even feel comfortable making an offer I had to put together a comprehensive and exhaustive list of everything I wanted/needed for the house. I had to know what I was getting myself into–all of which is on pinterest (God bless you Ben Silbermann.)  Ah, well,  I am not one to dwell, but this could have been a good one.
Sources can be found here. All "NR" boards.