I Feel Like I'm Taking Crazy Pills: The Girls Shared Room
---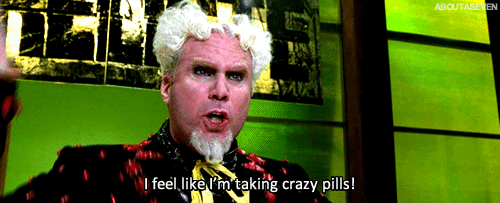 Yup. Just finished up the girls rooms. Aaaand I am changing them again. As I said to my husband… hear me out…
I am questing, questing, questing. never resting. to make this house more functional. We don't have a guest room. None of our family members live close. So whenever they visit, Gigi gets booted out of her room. Not terrible for her, but she ends up in our bed… she is not an easy girl to sleep next to. We don't have a guest room, but we do have a "bonus" room above the garage. Its huge, and right now its sole function is to store the girls mountains of toys (they have a lot of very generous grandparents). I never had a 'playroom'. When did that become a necessity for a family of four. Crazy pills. Fortunately, the girls love being with each other. We are going to capitalize on that while we still can. Can you say "loft beds"?
We wanted to convert the 'playroom' to an upstairs family room. But, really, that would just be a playroom with a couch in it. I am so excited about their new shared space, and like magic, we will now have a guest room (Gigi's old room) and a workout/crafting room (Natalie's old room).
This is what it looked like on move in day:
Sadly, it doesn't look all that different now. But that's about to change. We are doing a modern colonial thing in there (like the rest of the house). Just haven't decided if I am going all neutrals like this:
Darryl Carter
and this:
Jenni Kayne
and this:
Or if I am going to go bonkers with the color and pattern, a la Bailey McCarthy:
and here:
and here… this is actually in williamsburg…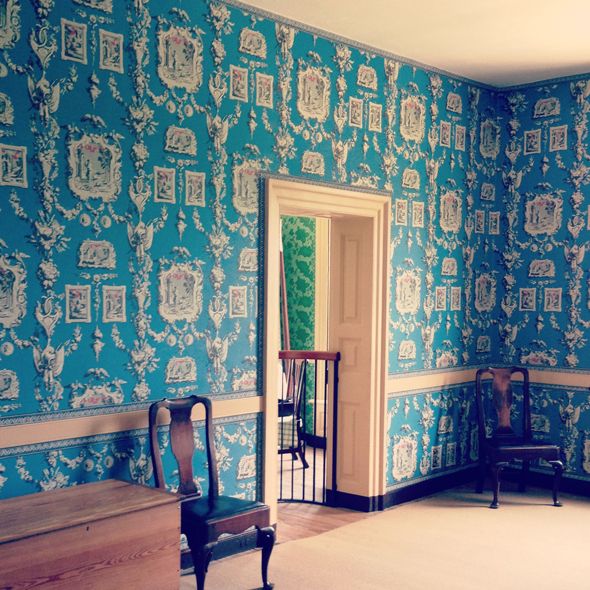 Either way I will inject some colonial up in there via fabric or lighting or spindle back chairs or something. I do know that there will be 2 of these guys in there: #allenkey
They look really modern, but they are so simplistic, they are almost shaker… ok, I'm really stretching.
If I go neutral, here are some of the elements I'm thinking:
RH lanterns for reading up by the loft beds—just need to find something like this with a switch. And maybe this for the walls… only probably in a grey ticking stripe—I would use the starch and fabric method on the walls like here:
how sweet would this be in there?
and how cute is this fabric… he is a dandy 😉
Or even this for some cushion covers for my baby deers:
can't leave out a buffalo check:
White bedding, wood accents, wrap it up and give it to a kid on Christmas.
---
Buuuut…. I could also go the big color/pattern route. Something I would only feel comfortable doing in a kids room anyway. The starting point would be this amazing Persian rug my mamma gave me. It's huge and has tons of reds, greens, blues, greys and corals.
I would play up the corals and the greens with these guys:
How great are these?!?!? The mod color combos with the super primitive colonial illustrations! Anthropologie
I wold love to layer the rug with a big faux sheepskin to bring the pattern down a touch. Maybe even die it. I was totally inspired by Jenny Komenda (little green notebook) and her DIY pink throw.
Some coral lacquered tables and some fun fabric:
I invented the piano key necktie, I invented it! What have you done, Derek? You've done nothing! NOTHIIIING!
all sources here.